Another EVS sending project implemented by FCASEC in partnership with Associacao Juvenil Proatlantico.Here you can see the exerience of our volunteer during the project.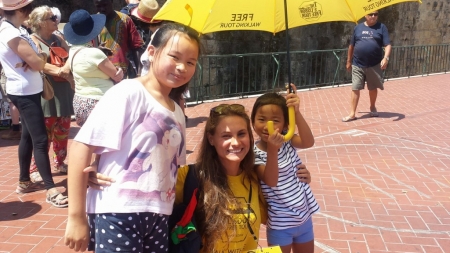 Experiența EVS în Portugalia a fost una dintre cele mai frumoase experiențe trăite.
Proiectul meu se desfășoară pe durata unui an, într-o casă de copii de pe coasta Atlantică, nu departe de Lisabona. A fost un an greu, plin de provocări, dar a fost și un an în care simt că am crescut mult ca persoană, în care am cunoscut oameni din toată lumea, în care am învățat să văd mai departe de "Eu", în care am înțeles că sunt un om binecuvântat pentru toate oportunitățile pe care le-am avut. Mă declar fericită la sfârșitul EVS pentru că simt că am mi-am atins obiectivele, pentru că într-o măsura mai mare, în cazul unora, mai mică în cazul altora, am ajuns la inimile copiiilor și pentru toți acei prieteni pe care simt că i-am câștigat pentru o viață. Cred că toți trebuie să facem voluntariat internațional pentru că este o experiență atât de formatoare!